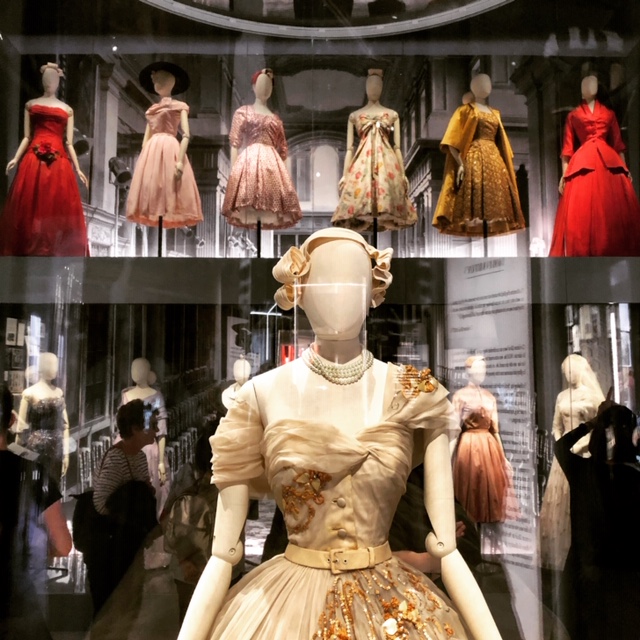 Today is officially the first day of my favourite season – Autumn – and with the change of every season, I like to take a moment to think about my favourite bits of the previous one. What were yours?
My Spring/Summer highlights have to be…
1. "Dior: Designer of Dreams" at my favourite museum, the V&A
If you weren't lucky enough to see it, the exhibition was staged in such a way that every guest was able to be completely immersed, and temporarily inhabit the magical world of Dior couture. It was the V&A's most popular exhibition ever.
---
2. "Ian McKellen on Stage"
Treating my boyfriend to the brilliant "Ian McKellen on Stage" at the Lyric Theatre (and Omar shaking his hand after the show!). It was brilliant hearing him tell stories in person, from his incredible life so far.
---
3. Chelsea in Bloom
Anyone who knows me will not be surprised to see this listed here! I'm obsessed with this festival of flowers, and this year's "Under the Sea" theme saw some spectacular entries.
---
4. The Don McCullin exhibition at the Tate
Whlist it's hard to say I "enjoyed" it – as you might expect, it contained many harrowing images – it was extremely moving, and brought home the vital importance of the role of the war photographer in a pre-social media age.
---
5. My trip to Berlin in August
My trip to Berlin in August. Not least, seeing the remnants of the Berlin Wall (which in its days as barbed wire fence, saw one of my German relatives escape through it…).
---
6. "Manolo Blahnik: An Enquiring Mind" at the Wallace Collection
Never before did I realise what influence the Collection had on the man and his designs. Seeing his shoes displayed in and among the works of art there made it very clear!
---
Those were my best bits of Spring/Summer 2019 – did you see any of them yourself? What were yours? I'd love to read them, so please let me know in the comments below!